Performances
Even though she can barely carry a tune, Jennifer worked on the opera Salome, an opera by Richard Strauss produced by the Madison Lyric Stage. Utilizing her storytelling skills, Jennifer appeared in the prologue as Violet, a sinister real estate agent, who reveals the story of the opera as she explains the history of the house in Hollywood that belonged to Nazimova. A storied character, Nazimova was a famous actress noted for her portrayal of Salome and for the production of her film adaptation of Oscar Wild's shocking play of the same title
Madison Lyric Stage - Macbeth

First Witch and First Apparition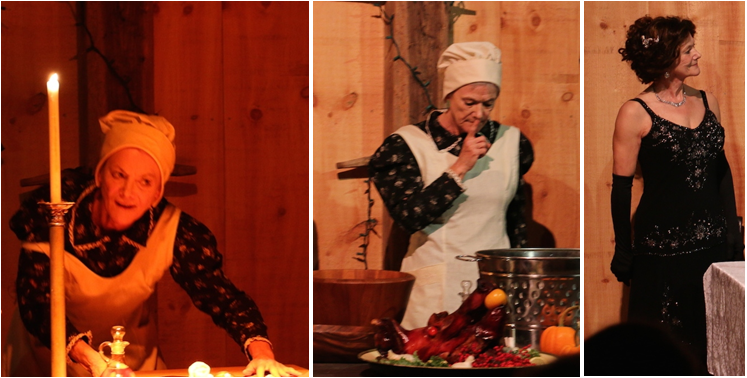 Madison Lyric Stage - A Little Night Music
Jennifer singing Madame Armfeldt's song, "Liaisons".
(Maybe she can carry a tune after all.)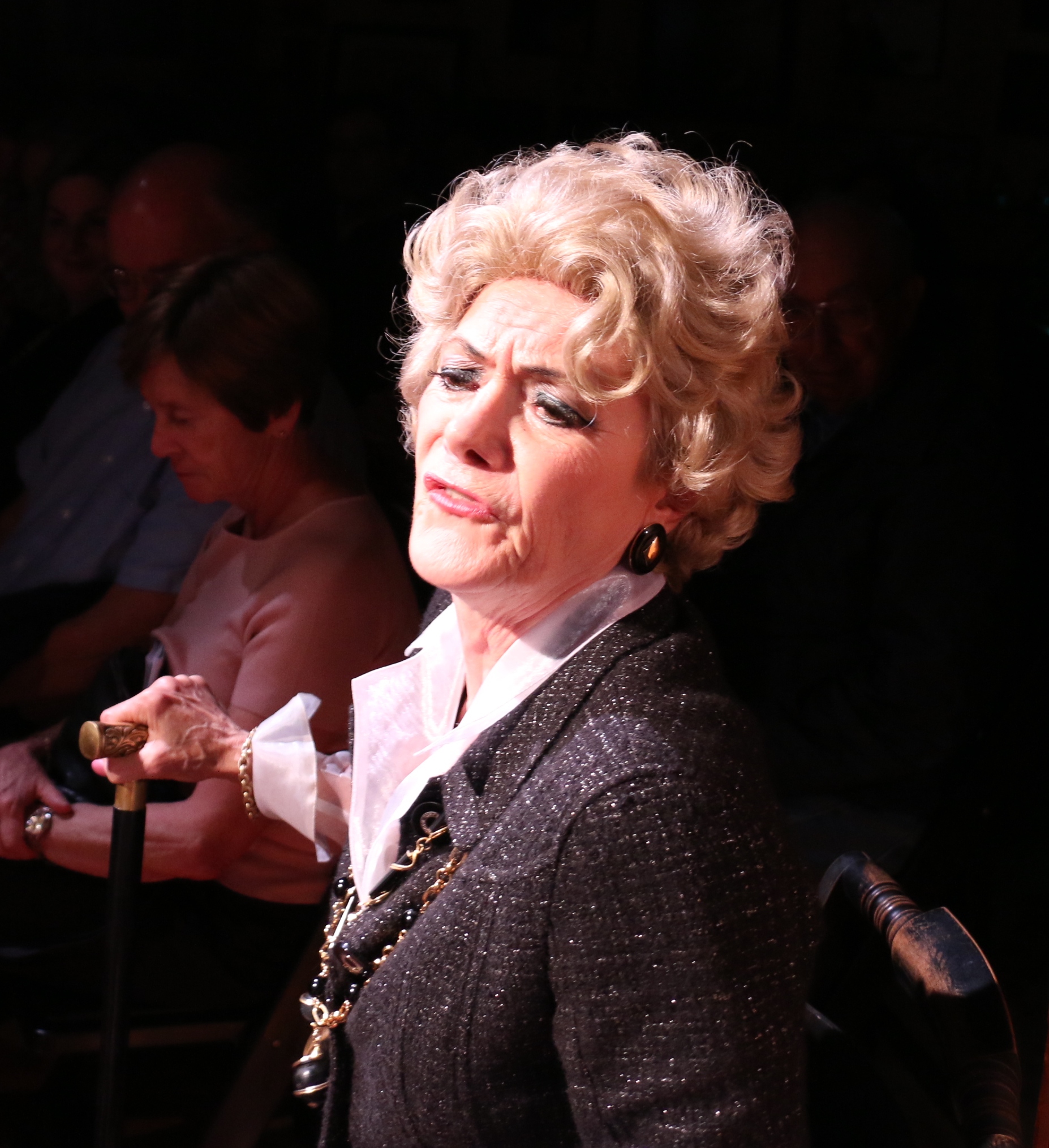 Madison Lyric Stage - Blithe Spirit
Madame Arcati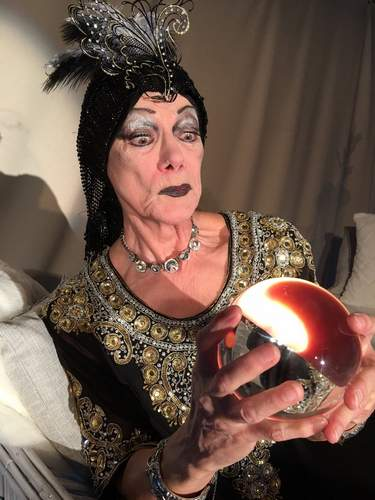 Jennifer recently appeared as Madame Arcati in the Madison Lyric Stage production Noel Coward's Blithe Spirit.

Here's an excerpt from Meet The Cast of Blithe Spirit:
Jennifer Munro is an award-winning storyteller who has performed her original works all across the nation. Her latest book is entitled "Aunt Lily and Other Delightfully Perverse Stories" and recently won an award from Storytelling Magazine. MLS audiences will remember Jennifer for her scene-stealing performance as Madame Armfeldt in A Little Night Music in 2015.
She is now playing another Madame – Madame Arcati in Blithe Spirit. We asked her to fill out our questionnaire:
Where were you born and where were you raised: Leicester, England

First Broadway show you ever saw: South Pacific

Broadway or screen stars of the past you would have most loved to perform with: Katherine Hepburn

Most challenging role you ever played: Madam Armfeldt, A Little Night Music

Worst flubbed line/missed cue/onstage mishap: When performing a new story for the first time, I completely missed out the pivotal scene in the piece; needless to say, the audience looked a little mystified at what I thought was the rousing conclusion.

Something about you that surprises people: I was once thrown off of a United Airlines plane